All proceeds from View Obscura Comics sales throughout the holiday season
will benefit "Terri's Traumatic Brain Injury"
Written By Ken Hulsey
I have some very sad news to report to everyone who reads MIN. Way back in March of this year my fiance (and writer here at MIN) Terri Pressley was seriously injured at work. While working her restaurant job she was struck behind the left ear with a 70 pound tray of dishes knocking her to the floor. Ever since that day she has had constant headaches, vision problems, a loss of equilibrium, (meaning that she sometimes needs assistance walking and falls very often) some memory loss, and is now developing seizures.
Please donate via: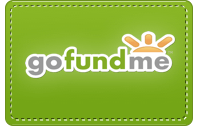 - OR -
Shop At View Obscura Comics
Since the time of her injury Terri has been trying to survive on disability that equals about one-third of her prior income. Now to make matters worse her car and only form of transportation has died. We were using that car to transport her back and forth from doctors appointments and to shop for her needs. Since the loss of the car and income Terri's bills are beginning to pile up.
What the family and I are trying to do is raise enough money to purchase a reliable used car (that can make the 90 mile round trip to the doctor) and catch up on some bills.
Also alongside a
Go Fund Me campaign
we will be using all the proceeds from our online store "
View Obscura Comics
" to help out Terri.
Any donation or purchase would be a blessing to all of us and we would like to express our thanks to anyone who can either contribute, pass the word along, or both.
Not everyone is blessed so late in life with the gift of finding their soulmate, but I was. I met Terri in 2011, we became friends through our mutual love of old movies on Facebook. Our friendship blossomed into love and in 2012 Terri moved to California so we could begin a new life together. God has been good to us and has blessed our relationship so we began to make plans to move back to NC and get married, but on March 3, 2015 Terri was injured at work. She suffered a TBI and is totally disabled.Terri requires daily medication and monthly trips to a neurologist which is an hour away from our home. It has been hard on her to deal with her 'new normal'. When our car 'died' the distress of missing doctors appointments and the fear that I would lose my job without transportation, our main source of income, began to set in and exacerbate her symptoms. I love her with all of my heart and my sole goal is, through the help of the doctors and therapists, to help her recover and have the best quality of life she can have.